I Talk About My Sperm on Network TV with Katie Couric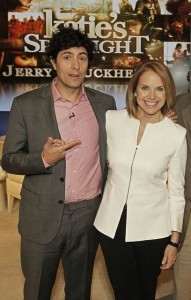 Recently, I discussed my NY Times article about freezing my sperm for later use.
Any man under 40 (or even a few years over, like myself) who wants to have children eventually should consider freezing his sperm now.
It's cheap, easy, and practically DIY!
---