EPISODE 3 OF THE KIBITZ: LOVE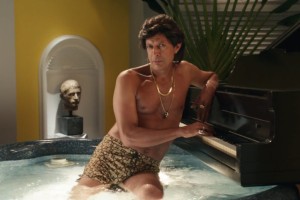 Episode 3 of The Kibitz is an action-packed Valentine's Day episode all about love. We've got an excerpt from Israel Story (the "Israeli This American Life") hosted by Mishy Harman, brothers Rabbi David Kasher and comedian Moshe Kasher, Larry Smith of the Six Word Memoir Project, Ronna (of Ronna & Beverly), and my 95-year old nana telling jokes.
And if that weren't enough to get you kvelling, Jeff Goldblum plays some jazz and banters about jewish holidays.
You don't have to be Jewish to listen, but it wouldn't hurt…