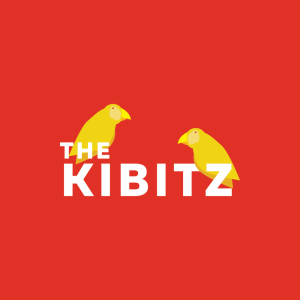 The Kibitz, a guide to everything jewish-ish. You don't have to be jewish to listen, but it wouldn't hurt…
On The Kibitz, Dan Crane hosts insightful conversations about the rise in anti-Semitism, Jews and comedy, Jewish education, noshing, kosher meat and animal welfare, more noshing, lesser-known Jewish holidays, unplugging for Shabbat, religious and gender fluidity, and Frank Sinatra's surprising lifelong history of Jewish activism. We've been featured on Splitsider.com, JWeekly.com, and were listed as one of the top-10 Jewish podcasts in Moment Magazine.
Nearly 40k streams since launch in Dec, 2015
Average 3,000 streams per episode
Past Guests

David Wain (Role Models, Wet Hot American Summer)
Joel Stein (Time magazine)
Jonathan Weisman (NY Times)
Jonathan Lethem (Author—Motherless Brooklyn)
Tiffany Shlain (Character Day)
Dan Patterson (Whose Line is it Anyway?)
Yadidya Greenberg (Jewish Initiative for Animals)
Laura Gabbert (Director, City of Gold)
Nicola Behrman (Co-creator of 10Q)
Ari Kelman (Professor of religious studies at Stanford)
Jeff Goldblum (Yes—THE Jeff Goldblum—playing jazz and telling jokes)
The Kibitz is available on iTunes, Soundcloud, and you can also follow us on twitter.