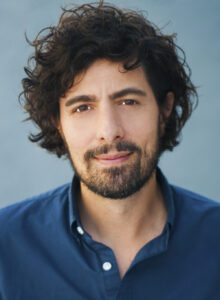 Dan Crane is a documentary writer and producer, journalist, author, live event host, musician, and a bit of a legend in the world of global competitive air guitar.
His multifaceted career features a common thread: interesting stories, well-told. He currently writes and produces documentary feature films for companies including Altimeter Films and Wavelength Productions.
Crane is the author of "To Air is Human: One Man's Quest to Become the World's Greatest Air Guitarist" (Riverhead Books, 2006), and the co-star of the award-winning documentary, Air Guitar Nation.
In 2004, Crane gave up his career as an educational software producer to pursue his dual dreams of becoming a journalist, and the world's best air guitarist. He succeeded at one of them.
Under the nom d'air Björn Türoque (pronounced to-RAWK), he competed in numerous competitions, repeatedly coming in second place. Though he was never crowned a world air guitar champion, Crane/Türoque retired in 2005 and became the official "Master of Airemonies" for the annual US, and World Air Guitar Championships.

His writing has appeared in the New York Times, Wall Street Journal, California Sunday, Elle, Slate, The Daily Beast, Rhapsody, Esquire, Paper, and Nylon. He has lectured on the art, history, and technology of air guitar at Columbia University, UNC Chapel Hill, Seattle's Experience Music Project Museum, Google, NASA and TEDx.
His numerous television appearances include Late Night with Conan O'Brien, The Katie Couric Show, Last Call with Carson Daly, VH1's "Undateable," "Free Radio" and "100 Best Hard Rock Songs;" MTV's "Next," CNN, and Fox and Friends. He also gives an air guitar lesson on the Bill and Ted's Excellent Adventure Twentieth Anniversary Special Edition DVD.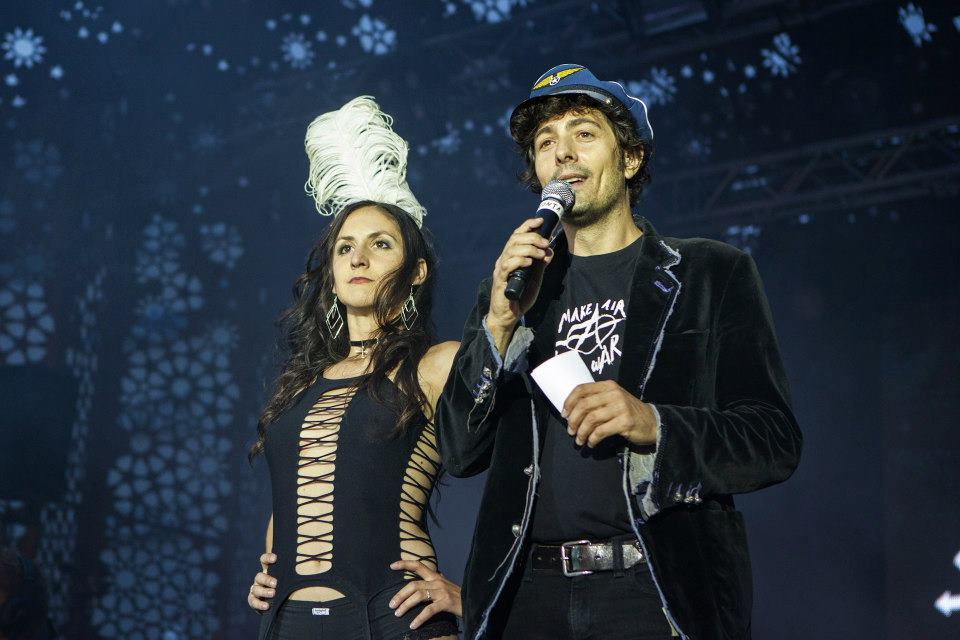 Of his air guitar skills, Blink and The Tipping Point author Malcolm Gladwell once wrote, "Björn Türoque is so good that people with real guitars now have contests to see who can do the best imitation of his air guitar imitation."
Crane also plays bass and sings in a faux-French rock band called Nous Non Plus. Their first album was on the CMJ top-10 for four weeks, peaking at #6. They released their fourth album, Le Sex et la Politique, in the autumn of 2012. His other band, The Quick Hellos, had a song featured on the HBO hit series TRUE BLOOD.
His current band, Ray & Remora, plays regularly around Los Angeles. Their video for "Gold Soundz" (a Pavement cover from their 1994 EP) features cameos by Kim Gordon, Jeff Goldblum and Steve Malkmus.
He also composes music for film and television. His credits include the musical score for Air Guitar Nation, No Kid Hungry (Food Network, 2012) The Cool School (PBS, Fall 2007), Hollywood Home Movies (A&E, 2005), How to Eat Your Watermelon in White Company (and Enjoy It) (2005), and The Third Date (independent short, 2003).
And yes, he hosts a podcast too. Who doesn't these days?
Dan splits time between London and Los Angeles, and lives with his family and his air guitar.