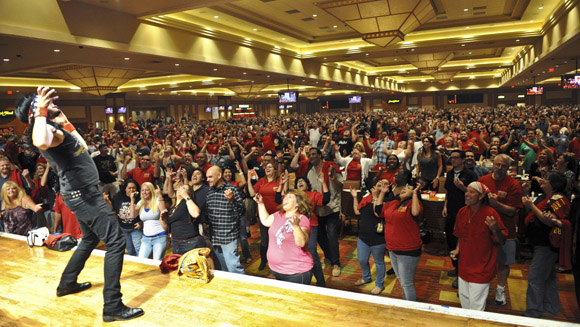 I've been the host and "Master of Airemonies" for the US and World Air Guitar Championships for more years than I can remember. I've also hosted segments for Slate.com, Time.com, ComedyCentral.com, and I've been in some commercials.
My reel is viewable here.
If you want to contact me about hosting, please email me.
Oh, and I also led the World Record for Largest Air Guitar Ensemble at the San Manuel Indian Bingo & Casino.